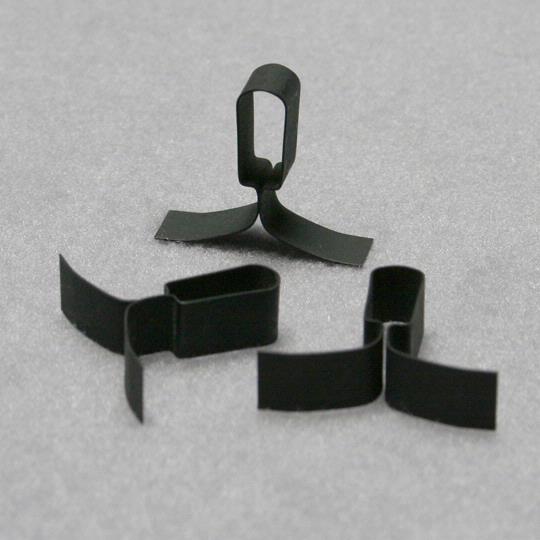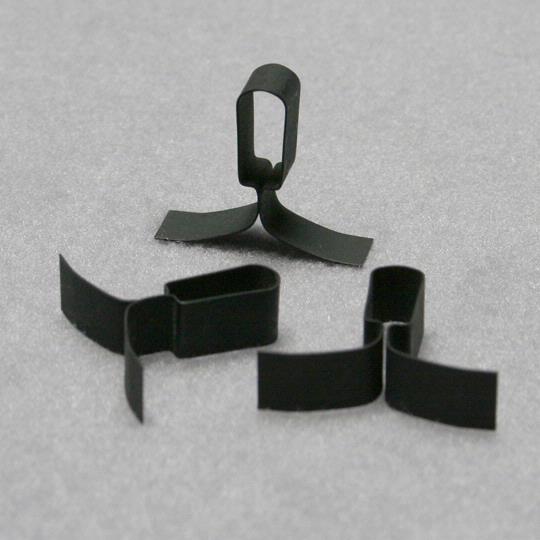 Uplift Prevention Clips
Case of 50 Clips
$0.99
/ clip
$49.50
/ case
Ships free!
Need samples? Call us at 1-800-557-0654.
Install Type:
Size:

1 in.

Color:

Black

Quantity:

case



Subtotal:

This product is temporarily in limited stock and may delay your order up to 0 weeks.
10/22/2017

Call 1-800-557-0654 to request a free sample!
Hours: 8:00 - 4:30 PM, Pacific

Share this item:
Uplift Prevention Clips are designed for use with drop ceiling panels in situations when tile movement due to wind or air pressure changes may be an issue. For normal, indoor suspended ceiling installations most tiles do not require the use of Uplift Prevention Clips.
Case of 50 Uplift Prevention Clips
May be used with drop-out ceiling tiles
Installation
Ceiling tile uplift prevention clips should be clipped down onto the back of the suspended ceiling grid such that the "wings" on either side of the clip set just above the ceiling panels on either side of the T-bar spine. One clip should be applied to every 2 linear feet of grid where ceiling panels might lift due to air movement or pressure changes.
If clips are used in drop-out installations (sprinklers located above ceiling panels), clips must not impede the panel's ability to release and fall from the grid in the event of a fire.
How much will these cost?
Well, that depends! Our ceiling tile prices are based on the total number of items (tiles and accessories) in your cart. The more you buy, the cheaper they get!