Videos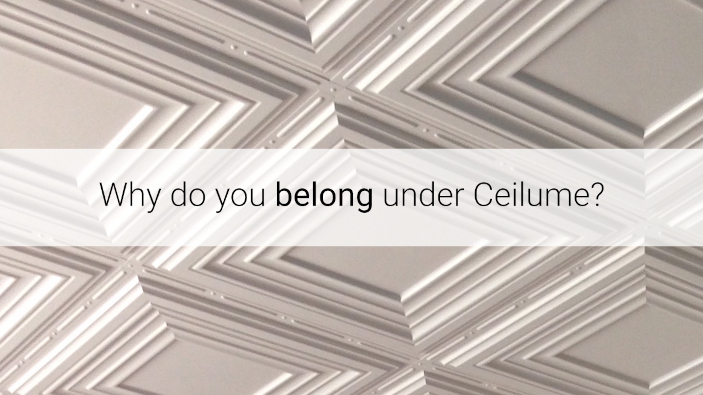 Your source for useful instructional ceiling tile videos. If it's about ceiling tiles, we have a video about it (and if we don't, drop us a line and we'll send you some free swag and then MAKE a video about it)!
And, before you roll up your sleeves and dive into the plethora of informative videos below, check out this short video and get to know us here at Ceilume. We make the coolest ceiling products on the planet, and would like to show you where and how we do it . . . and introduce you to some of the folks who make it happen.
---
How-To Videos
Need help choosing the right ceiling tiles for your room? No idea what "edge trim" is? Trying to find a product that will help control sound from that awesome new home theater? If you answered "yes!" to any of the following questions, you've come to the right place.