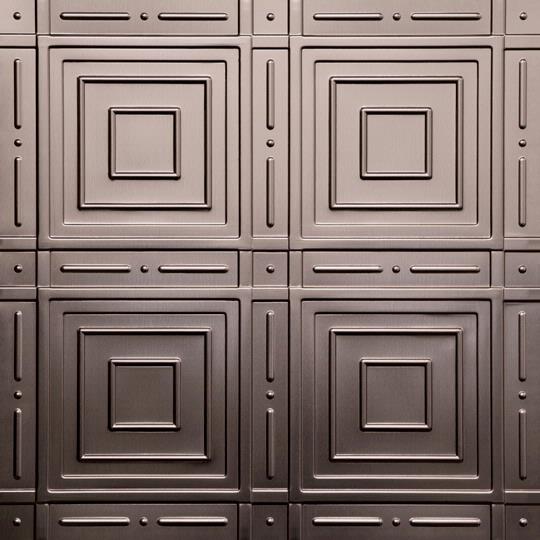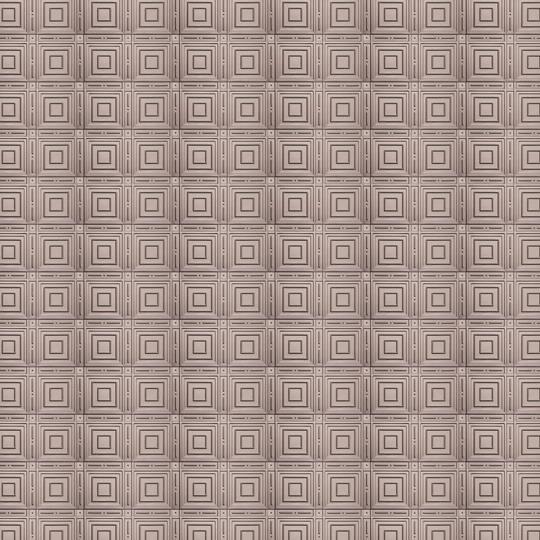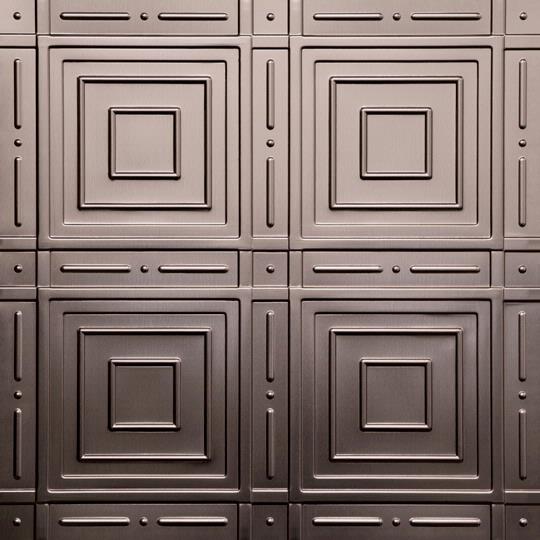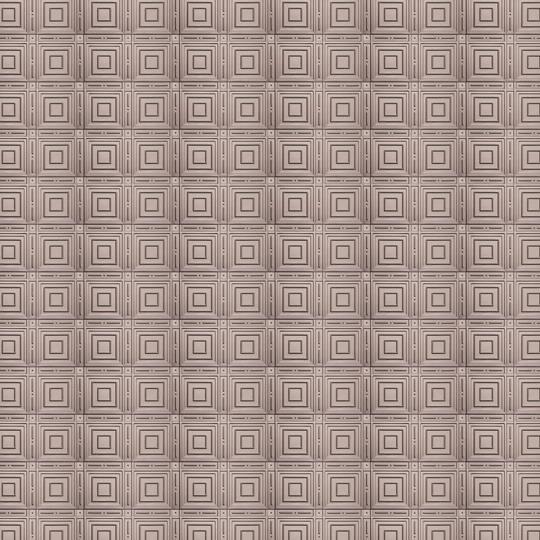 Nantucket Tin Ceiling Tiles
$4.74
/ sq. ft.
$18.95

/ tile

(

4

sq. ft.)
Nantucket Tin Ceiling Tiles
is rated out of
5
by
13
.

Ships free!

Need samples? Call us at 1-800-557-0654.
Install Type:
Glue-up (Lap Joint)
Size:

2 ft. x 2 ft.

Color:
Quantity:

tile


25 items required to check out
Subtotal:

This product is temporarily in limited stock and may delay your order up to 0 weeks.
02/19/2018

Call 1-800-557-0654 to request a free sample!
Hours: 8:00 - 4:30 PM, Pacific

Share this item:
Product Overview
Nantucket Ceiling Tiles combine traditional American styling with ingenious American engineering. Made from our Signature Series 0.030 in. thick vinyl plastic and designed exclusively for glue-up applications (ceilings and walls), Nantucket's unique overlapping edge features make them simple to align, and require no extra parts (strips or tape), to cover the seams.
All of our Signature Series tiles are Class A fire rated, 100% recyclable, completely waterproof, Greenguard Gold Certified for indoor air quality, and made in the USA. For the look of plaster or tin, with the flexibility, durability, and versatility of vinyl - look no further!
Installation Type: Glue-up (does not require strips)
Suitable for Borders: Yes, this style may be trimmed for use along borders
Dimensions: 2 ft. x 2 ft. (nominal)
Features: Project 0.11 in. from tile face
Material: 98% recycled, 0.030 in. thick, rigid vinyl plastic
Warning: Do not install where temperature exceeds 140°F and keep heat sources 6 in. from tile surface.
Product Pricing
Our prices are based on the total number of items (both tiles and accessories) in your shopping cart. The more items in your cart, the cheaper the price.
The easiest way to figure out item pricing is to either (a) put everything in your cart and we'll break it down for you, or (b) adjust the quantity of items on the product page above and watch the price change automagically. Alternatively, check out the table below to see all of our price breaks and prices for this product all at once (the yellow highlights the correct pricing, based on the quantity of items you have entered above and what is already in your shopping cart).
I only see these pictured on porches (at your site). Would they to good for a bedroom or bath? Is the repeating design too small for these rooms?
We rely on customer supplied photos for our installation photos. The Nantucket is still a relatively new tile style and we don't have many photos yet, but the Nantucket is suitable for interior installations too! Give us a call at 800-557-0654 to request a free full-sized sample so you can see for yourself if the Nantucket will be right for your home improvement project.
Date published: 2018-01-06
CAN I GLUE THEM OVER EXISTING CEILING TILES ?
The key to a successful glue-up ceiling installation is having a solid surface on which you can glue the new ceiling tiles. Drywall, plaster, or plywood make the best surfaces to receive glue-up tiles. If your ceiling has 1' x 1' glue up mineral fiber tiles, they may be ok as a substrate provided they are not crumbling or water damaged. Nantucket tiles should not be glued to any ceiling tile that is installed in a suspended ceiling grid. Since there are many different types of ceiling tiles, we'd love to discuss your specific installation to make sure you've got the right information to get you started. Please give us a call at 800-557-0654.
Date published: 2017-11-20
Is there a recommended type of glue required to install them outdoors
Ceilume glue-up tiles are hardy and will not be damaged by cold weather. We've only tested our adhesive for indoor installations and are concerned that the adhesive and vinyl may expand and contract at different rates (in Carlisle, you've got some pretty cold winter nights!) A multi-purpose construction adhesive that is rated for vinyl AND exterior use would be a better choice for exterior installation than our standard Ceilume Ceiling Tile Adhesive.
Date published: 2017-10-27
I have a small bath tub I'd like to buy this product and cover the shower ceiling standard tub 5 feet I'd guess by 2 1/2 wide Will that work in the bathroom? How many tiles would I need to buy? I also may do a living room, 15 x 20
Ceilume tiles are all made of a rigid vinyl that is unaffected by moisture and humidity. If you are installing these tiles above a tub, you will want to take extra precaution that water can't get into the seams between the tiles. For the small area above your tub you will end up using 5 full tiles due to the cuts you'll need to make. You would need a minimum of 87 tiles for your living room but should order a few extra for cuts and the unforeseen "whoops" moment (mis-cuts, breakage)
Date published: 2017-10-27
Do I need strips when installing these tiles?
The Ceilume Nantucket tile has been designed with overlapping edges which allow you to install the tiles without Decorative Strips.
Date published: 2017-06-19
Rated

5

out of

5
by
jade123060
from
beautiful
are beautiful , light weight , and look extremely expensive and high end .. i have so many ideas for the use of mine . i have decided to do a door in my home . yes a door . and it was easy and and it looks like a beautifully bought extremely fancily made wooden door !!!!! its amazing. you are not limited really by what you can use these for . any flat surface, you can use for back splash , for a chair rail , any where you want to add a beautiful touch . i tried all of these ideas by simply taping them up and seeing which i loved the best ..so much fun and so creative.. i love them so much .
Date published: 2018-02-16
Rated

4

out of

5
by
Whiskey19
from
Great
Really easy use and instructions are great. Color I'd great and designs are nice. Texture of the titles are nice too
Date published: 2018-02-16
Rated

3

out of

5
by
Laspencer
from
Beautiful color
I got the cherry wood color and love the look of it. The tiles are very lightweight. They are also easy to work with and easy to cut.
Date published: 2018-02-15
Rated

5

out of

5
by
LisKe
from
Fun and easy!
My spouse and I were looking for something different (and fun) for the ceiling of our game room/bar area. We ordered the black colored Ceilume ceiling tiles because we knew we wanted to have some fun with the room. The great thing about Ceilume tiles is that they can be painted (either before or after installation). We chose to paint them before installing, but what we did was we painted half of them (white) the day before we installed them on the ceiling, let them dry, and then installed them in a checkerboard pattern on the ceiling. With my spouse on the ladder and me handing the Ceilume tiles up to my spouse who applied the included adhesive, we were easily able to accomplish our game room and bar area ceiling in half a day. We have a fairly newer home, so if your home is older, you may need to do some prep work with sanding so as not to create any uneven surfaces. My spouse is a bit of a neat freak as well, so having a good pair of hardy scissors on hand to do any necessary trimming around objects or uneven lines would be our recommendation.
Date published: 2018-02-14
Rated

4

out of

5
by
Missy P
from
Great Product!
Recently received my ceiling tiles and couldn't wait to install them. They look great and I have gotten so many compliments. I have already ordered more so that I can add these to another room in my house.
Date published: 2018-02-14
Rated

5

out of

5
by
Sue77
from
Quality Product!
I am extremely satisfied with my Nantucket White Ceilume Ceiling Tiles! Will definitely be recommending this product to my friends and family!
Date published: 2018-02-15
Rated

5

out of

5
by
Vicki53
from
Easy to install
I got these tiles and I am very surprised how easy they are to install. They are very light and go up very easy.
Date published: 2018-02-15
Rated

5

out of

5
by
Purity70
from
Titles
These are so beautifully designed, just recieved them today and can't wait to see them in my bathroom
Date published: 2018-02-14