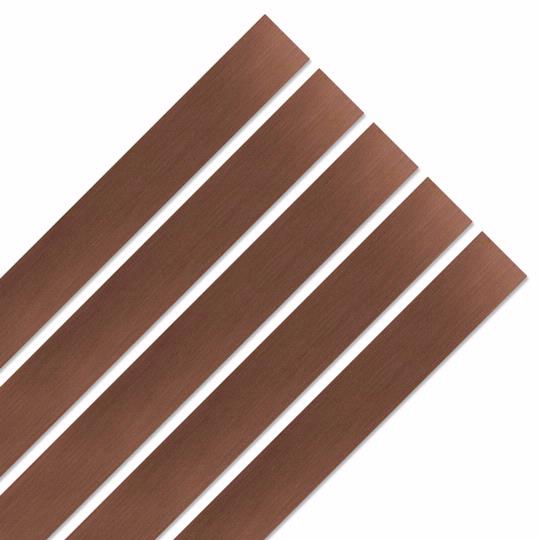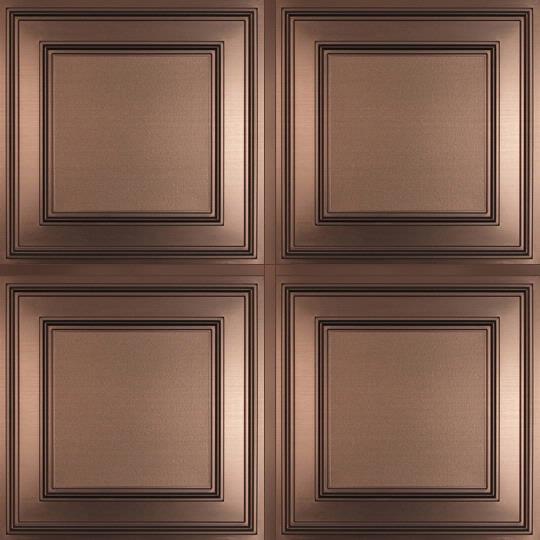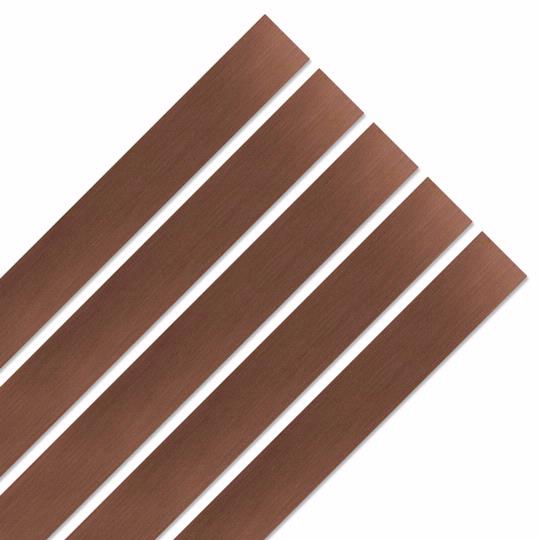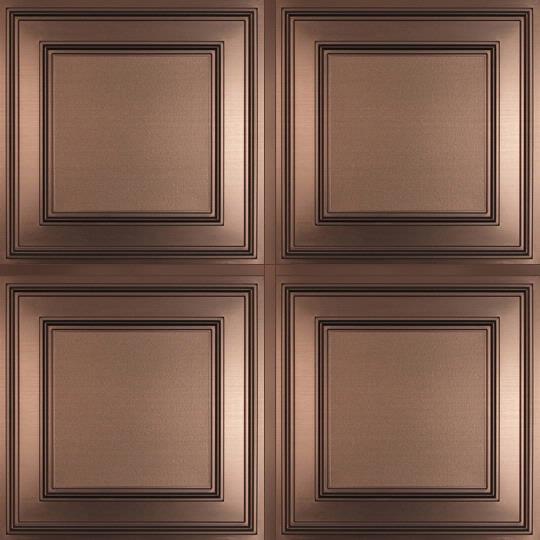 Smooth Strips Bronze
Case of 25 Smooth Strips
$1.72
/ strip
$43.00
/ case
Ships free!
Need samples? Call us at 1-800-557-0654.
Install Type:
Size:

1 in. x 2 ft.

Color:
Quantity:

case



Subtotal:

This product is temporarily in limited stock and may delay your order up to 0 weeks.
12/12/2017

Call 1-800-557-0654 to request a free sample!
Hours: 8:00 - 4:30 PM, Pacific

Share this item:
Bronze Smooth Strips are designed to cover T-bar ceiling grid (drop ceilings) or the joints between ceiling tiles (glue-up ceilings). Their faux bronze finish brings an atmosphere of rich antiquity.
Self-adhesive and easy to trim with household scissors, these strips make the T-bar grid or ceiling tile joints disappear, leaving nothing to detract from your new beautifully crafted, custom ceiling.
PLEASE NOTE: The drop ceiling grid and/or the face of your tiles must be dry and free of dust, oils, and contaminants before installation.
Case of 25 Smooth Strips
1" x 24"
Bronze
Can be used to cover standard 1" drop ceiling grid, or placed over tile joints in glue-up installations
Made from laminated, 0.030" thick rigid vinyl plastic
Will they stick in 100 degree heat 
Yes, the Decorative Strips will adhere to a ceiling grid in temperatures up to 110 degrees provided you've followed the installation instructions.
Date published: 2017-11-15
How long are the strips and can they be adhered to a painted ceiling?
The Deco-Strips are 24 inches long and 1 inch wide. They have a "peel and stick" adhesive backing that has been thoroughly tested for use on Ceilume vinyl tiles and standard ceiling grids. We have not done testing on a painted drywall surface and do not recommend using the Deco-Strips for this application.
Date published: 2017-09-15
The room is 16 x 12. Could you please Ella me how many boxes I would need. Thank you! 
We recommend purchasing one bundle of Deco-Strips for every 10 2'x2' ceiling tiles you plan to install. A 16' x 12" room is 192 square feet which means you'd need about 48 each of the 2' x 2' ceiling tiles. You would need about 5 bundles of Deco-Strips for that project.
Date published: 2017-09-15
How much will these cost?
Well, that depends! Our ceiling tile prices are based on the total number of items (tiles and accessories) in your cart. The more you buy, the cheaper they get!