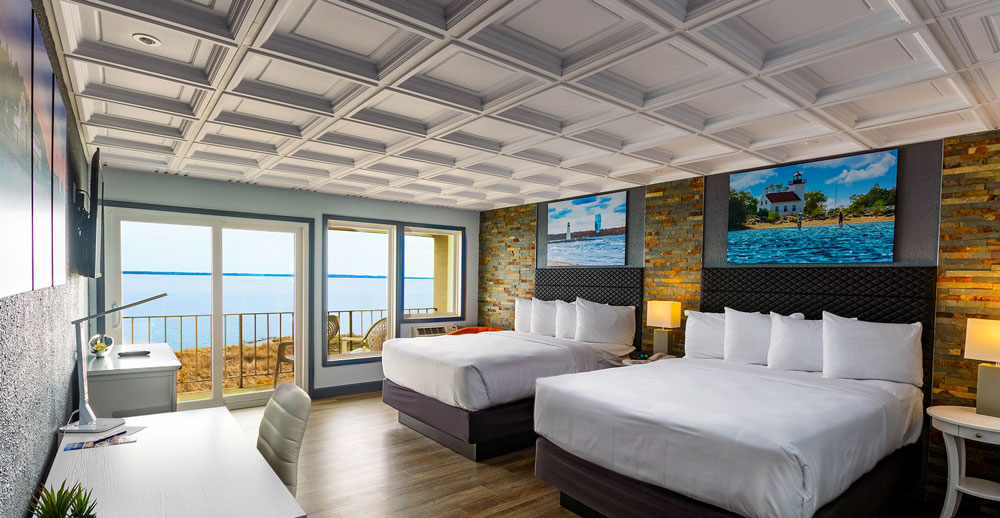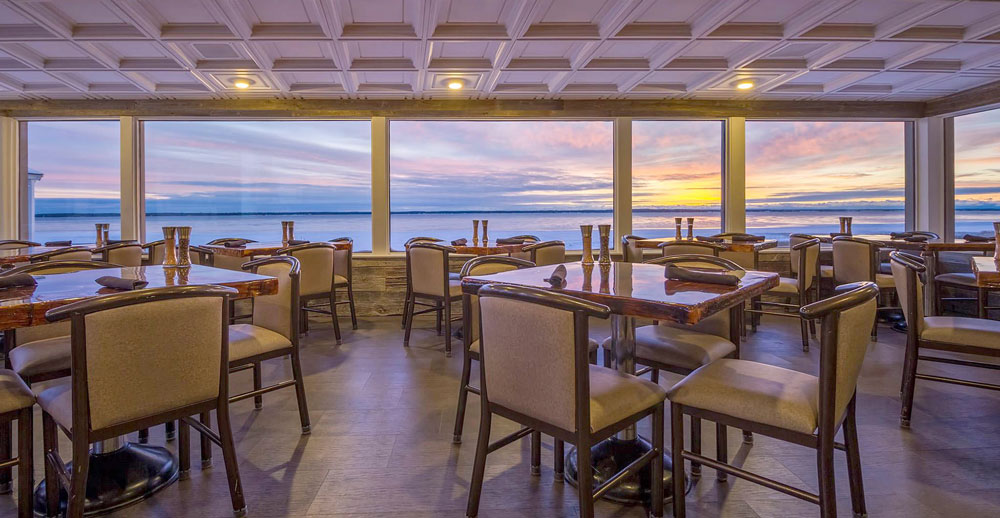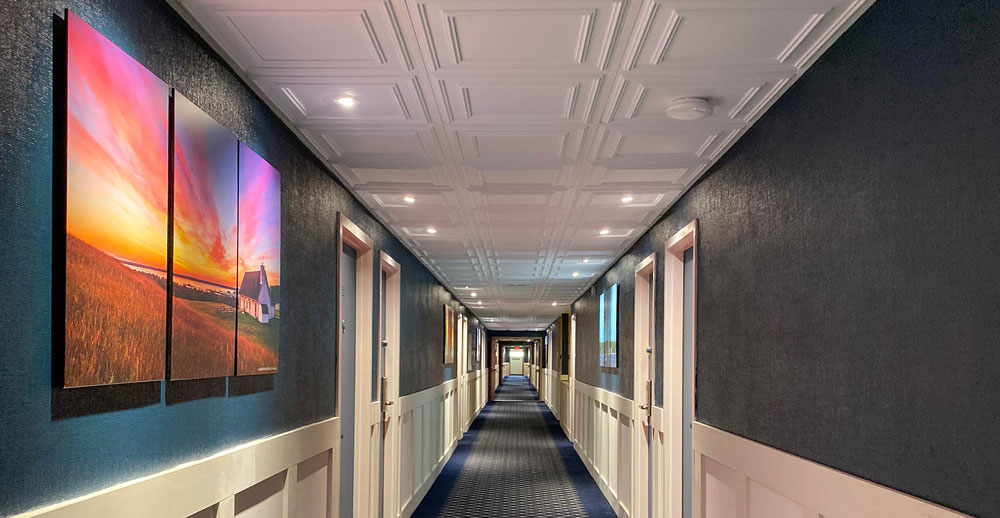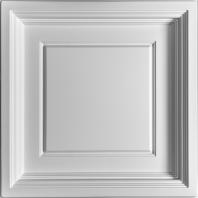 *May be trimmed for ceiling border areas.
Terrace Bay Hotel
After nearly 100 years of piecemeal additions and renovations, Terrace Bay Hotel, on the shore of Lake Michigan, was looking rather tired. Its new owners were determined to restore the popularity of the restaurant and banquet hall, and created an aesthetic that complements rustic elements of stone and reclaimed barn-wood with pure white coffered ceilings. They used a deeply coffered ceiling panel to accentuate the ever-changing hues of daylight entering through floor-to-ceiling glazing, with a shallower coffer for border panels.
After renovations there contributed to an uptick in business, they decided to use Ceilume ceilings in guestrooms and corridors as well. Remodeling is being done in phases, and the most recent installation includes Ceilume ceilings in a new coffee shop on the property.
To read more about the project, see Terrace Bay Hotel Adds a Touch of Luxury [Press Release].
Case Study