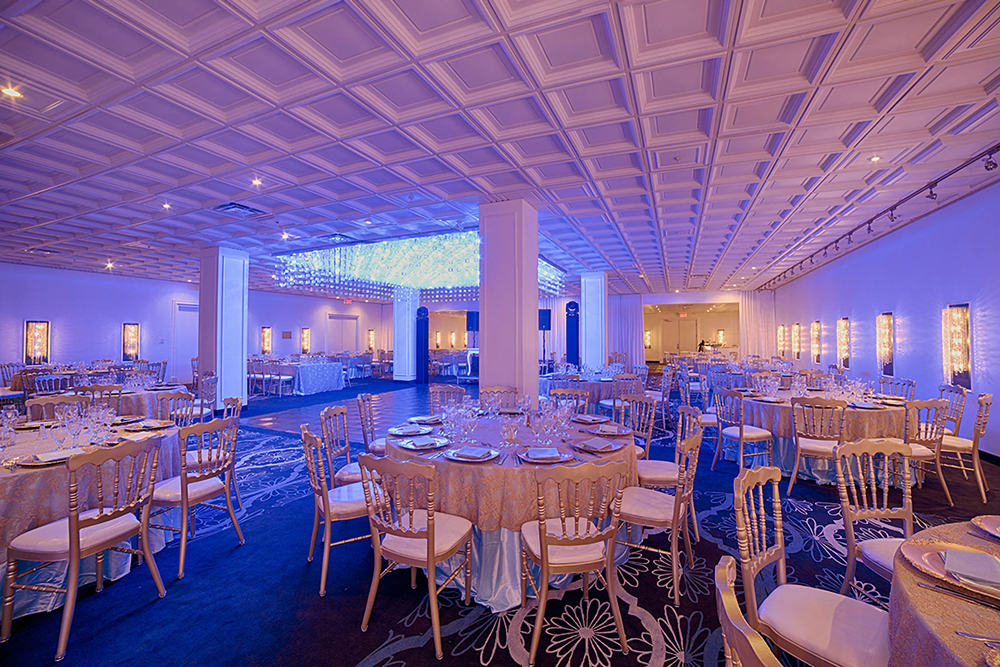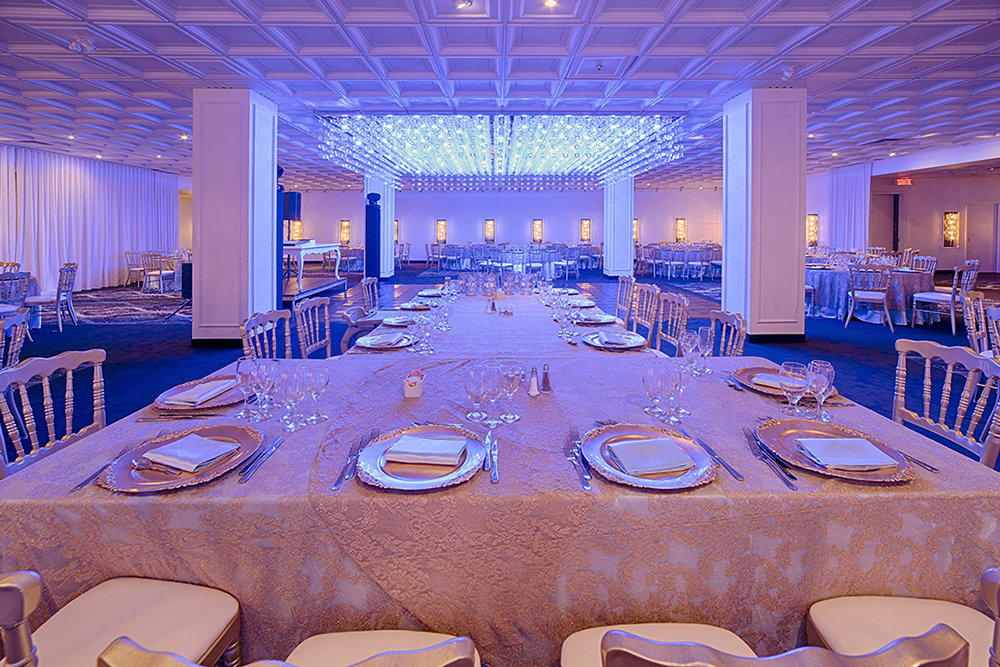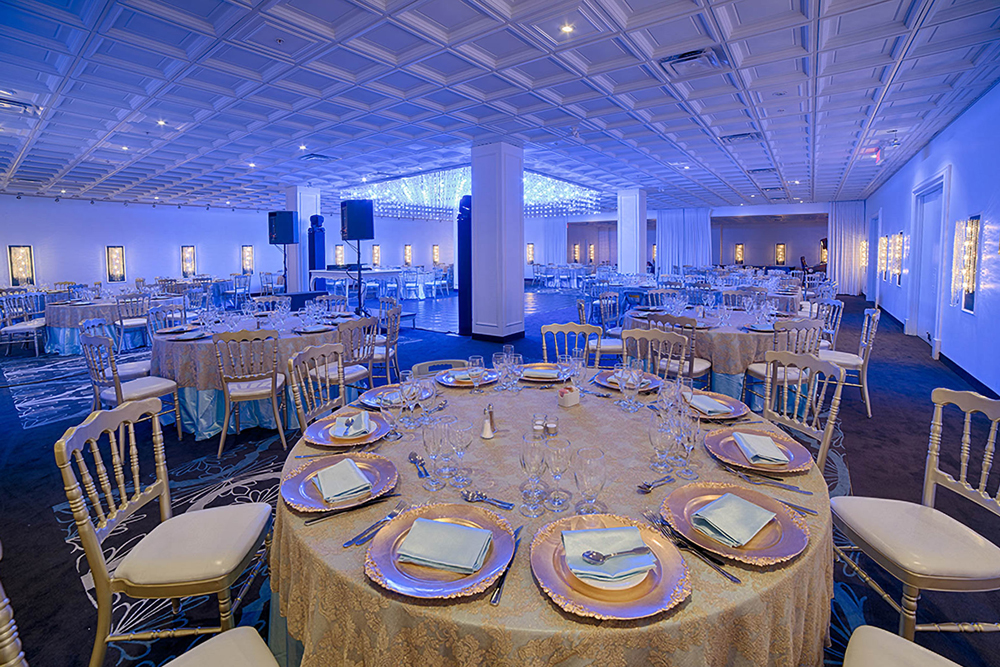 Le Mont Blanc Conference Center
Based on their positive experience with Ceilume in the Le Mont Blanc Reception Hall, Groupe Madison reprised our panels when remodeling the grand ballroom at the Le Mont Blanc Conference Center.
To account for the visual scale of the larger room and its higher ceiling, they selected Ceilume's Madison style panels with a 2.33 inch deep coffer. The white, three-dimensional relief of the panels also provides a multifaceted surface upon which colored lights can be dramatically splayed to enhance the ambience of events.
Around the ceiling's perimeter, Ceilume's Cambridge are used for border panels. The lightweight, thermoformed panels provide just the right amount of noise reduction to enhance the room's acoustics. Photo credit: Le Mont Blanc.
Case Study
Project: Le Mont Blanc Grand Ballroom
Owner: Groupe Madison
Location: Laval, Quebec, Canada
Photo Credit: Le Mont Blanc
Products: