A Velcro Ceiling?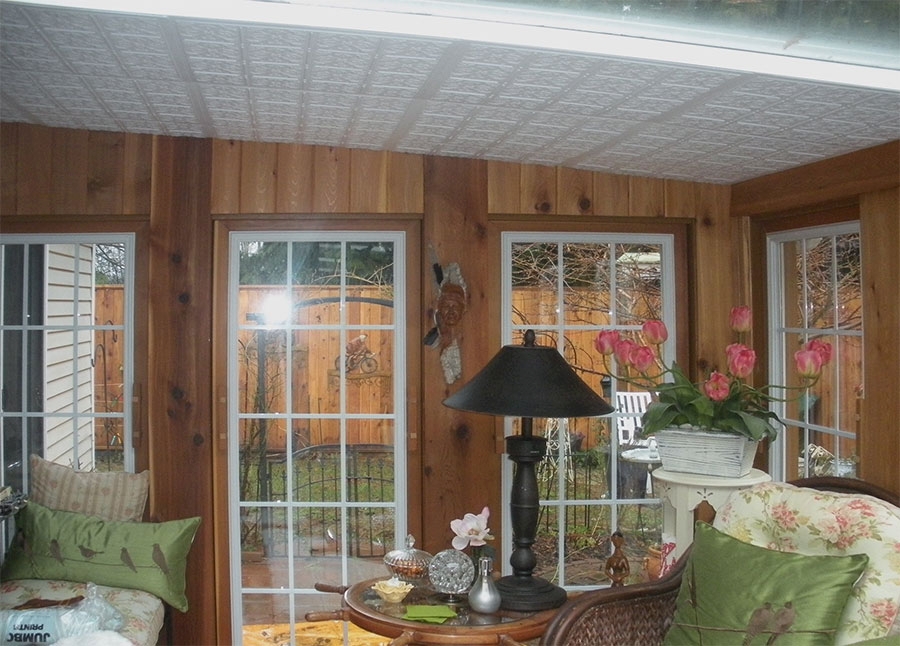 Additional Photos
Installation Description
A glue-up ceiling installation using
Fleur-de-lis White Ceiling Tiles
.
Customer Testimonial
You may laugh at how I constructed it and I should tell you it works perfectly.   I attached the ceiling with Velcro.  I glued one strip on the ceiling which is a metal overhang and then the opposite strip on the tile. Waited until all was dry and then popped them up.   I did that because if I ever get a water problem above I can always take the tile off and fix it. As you can see the room is a small DIY addition and leads onto a deck. The first picture was of the ceiling before it was tiled and it looks lush because the photo is a summer shot.  The other three is as it is now in the winter.So thank you for asking and I am recommending this product to whoever asks me and will not hesitate to use it again.
-
Lorraine M.
Installation Tags
Glue/Nail Up
;
2 x 2
;
White
;
Fleur-de-lis
;
Living/Rec Room
;
Sun Room