A Soffit Ceiling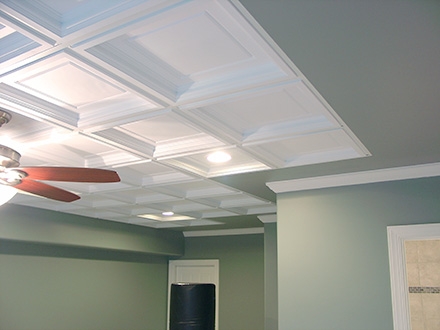 Additional Photos
Installation Description
A drop ceiling installation using
Madison White Ceiling Tiles
.
Customer Testimonial
I was just reviewing old project info and realized I need to make good on my promise with the photo.  Please see attached.

Everyone was really impressed with ceiling.  We ended up doing some precision soffit framing to avoid cutting the tiles.

Thanks for your product making our work look good.
-
Paul S.
Installation Tags
Suspended/Drop
;
2 x 2
;
White
;
Coffered
;
Recessed/Can
;
Ceiling Fan
;
Madison
;
Basement
;
Living/Rec Room