Quick and Easy Ceiling Install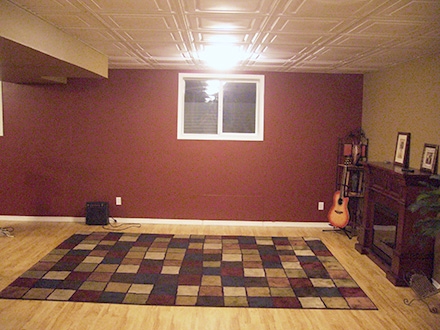 Installation Description
A drop ceiling installation using
Stratford White Ceiling Panels
.
Customer Testimonial
Sorry for the slow response. We just finished painting this last weekend and we are now looking for new furniture.  The ceiling took me about 4 days to install myself - just over  750 square feet in total.

We are very happy with it - very nice product, easy to work with ! (and yes you can quote me).

Also, in an effort to shamelessly promote my rather expensive hobby, I am a film-maker (on the side) and the basement you see in the photo is being set up as a film company/music studio.
-
Richard G.
Installation Tags
Suspended/Drop
;
2 x 4
;
White
;
Border Tile
;
Recessed/Can
;
Stratford
;
Basement
;
Home Office