1950s Bathroom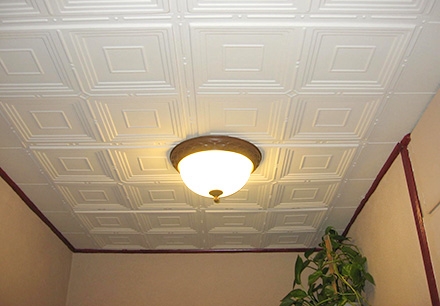 Installation Description
A glue-up ceiling installation using
Jackson White Ceiling Tiles
,
Rattan White Ceiling Tiles
, and
Decorative Strips
.
Customer Testimonial
Sorry it's taken so long for me to respond.  I really like your product, ease of use and final results. My house was built in 1952 and looks like it.  The first project I purchased from you was for a small bathroom (I'll attach a photo)  Sorry now that I didn't take a "before" photo.
-
Christine D.
Installation Tags
Glue/Nail Up
;
2 x 2
;
White
;
Decorative Strips
;
Jackson
;
Rattan
;
Bathroom