Hand Painted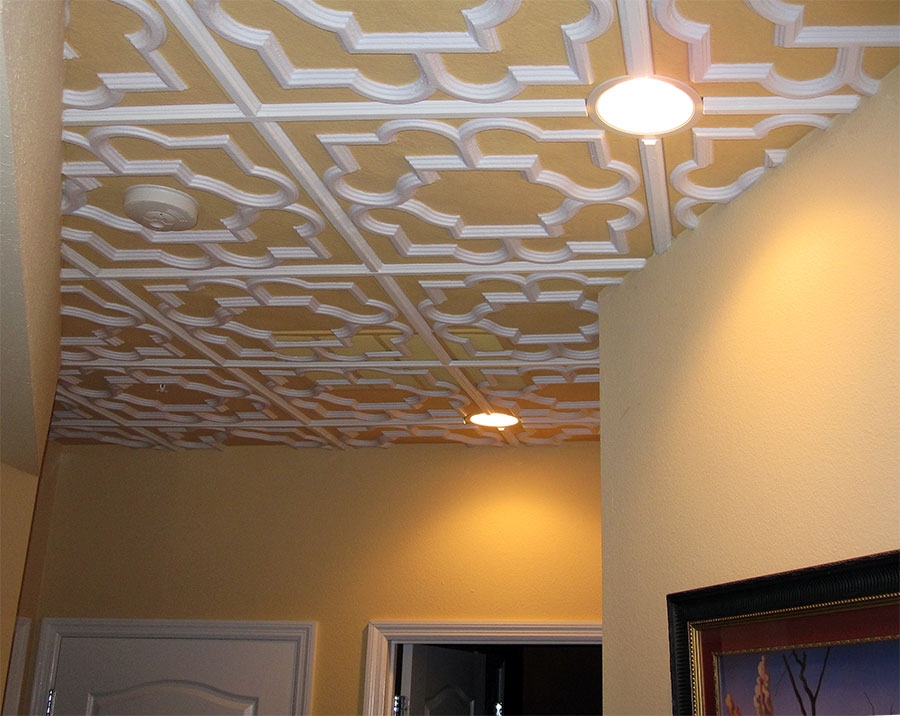 Additional Photos
Installation Description
A glue-up ceiling installation using
Victorian White Ceiling Tiles
.
Customer Testimonial
Our installation is a little unique, stapled/glued directly to the ceiling, cut exactly to the walls and then caulked at the wall. We also painted all of the background surface and left the raised in white.

Where the tiles meet, I routed a strip of wood to match the raised design on the tiles. I'll also be putting your tiles in my living area.
-
Alfred P.
Installation Tags
Glue/Nail Up
;
2 x 2
;
White
;
Painted
;
Recessed/Can
;
Victorian
;
Living/Rec Room