Fully Illuminated Family Room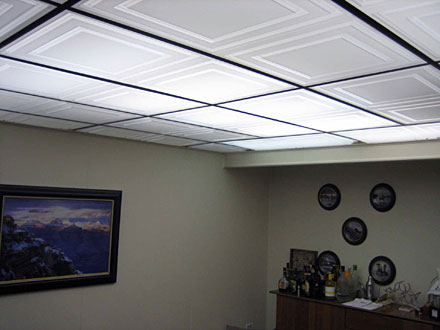 Additional Photos
Installation Description
A drop ceiling installation using
Stratford Translucent Ceiling Panels
.
Customer Testimonial
Our project is very much a success!  We installed the tiles in our family room which was originally a garage when the house was built in the 1950's.  The Ceilume tiles were a very cost effective method to update the ceiling without going to the expense of drywalling, etc.
 
We've received many compliments on the fabulous impact the tiles have made to our family room from our friends and family.
-
Alyssa R.
Installation Tags
Suspended/Drop
;
2 x 4
;
Translucent
;
Border Tile
;
Back
;
Stratford
;
Living/Rec Room