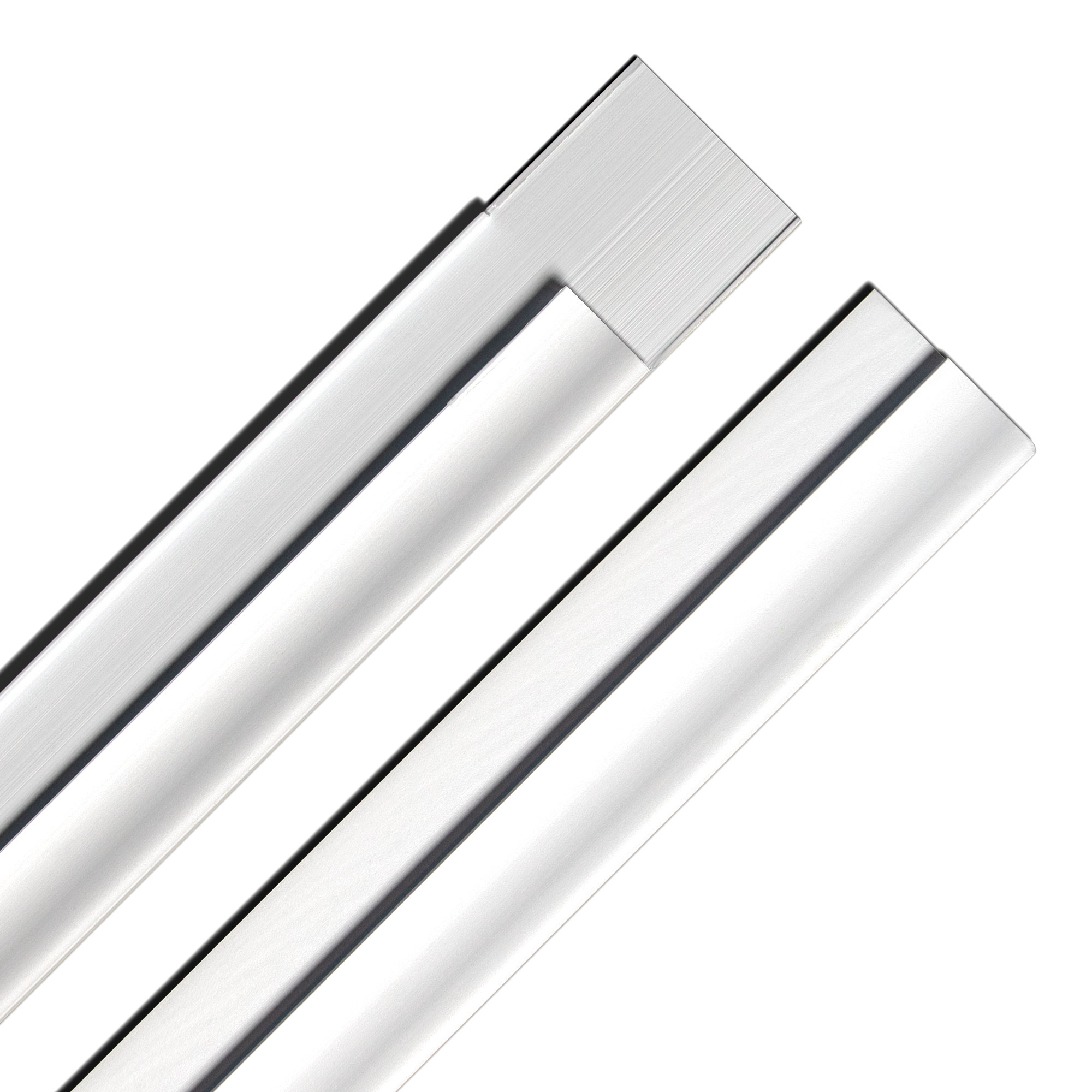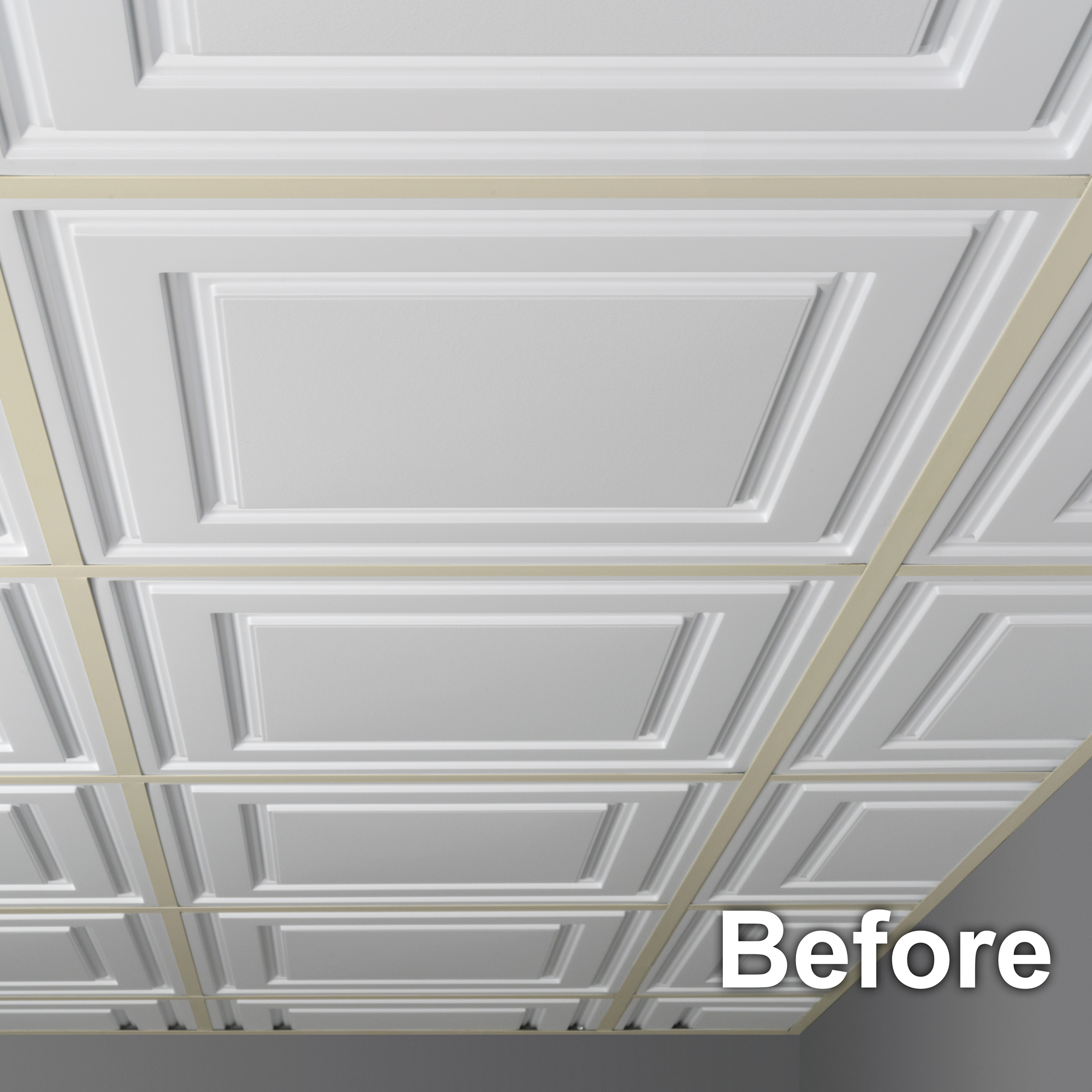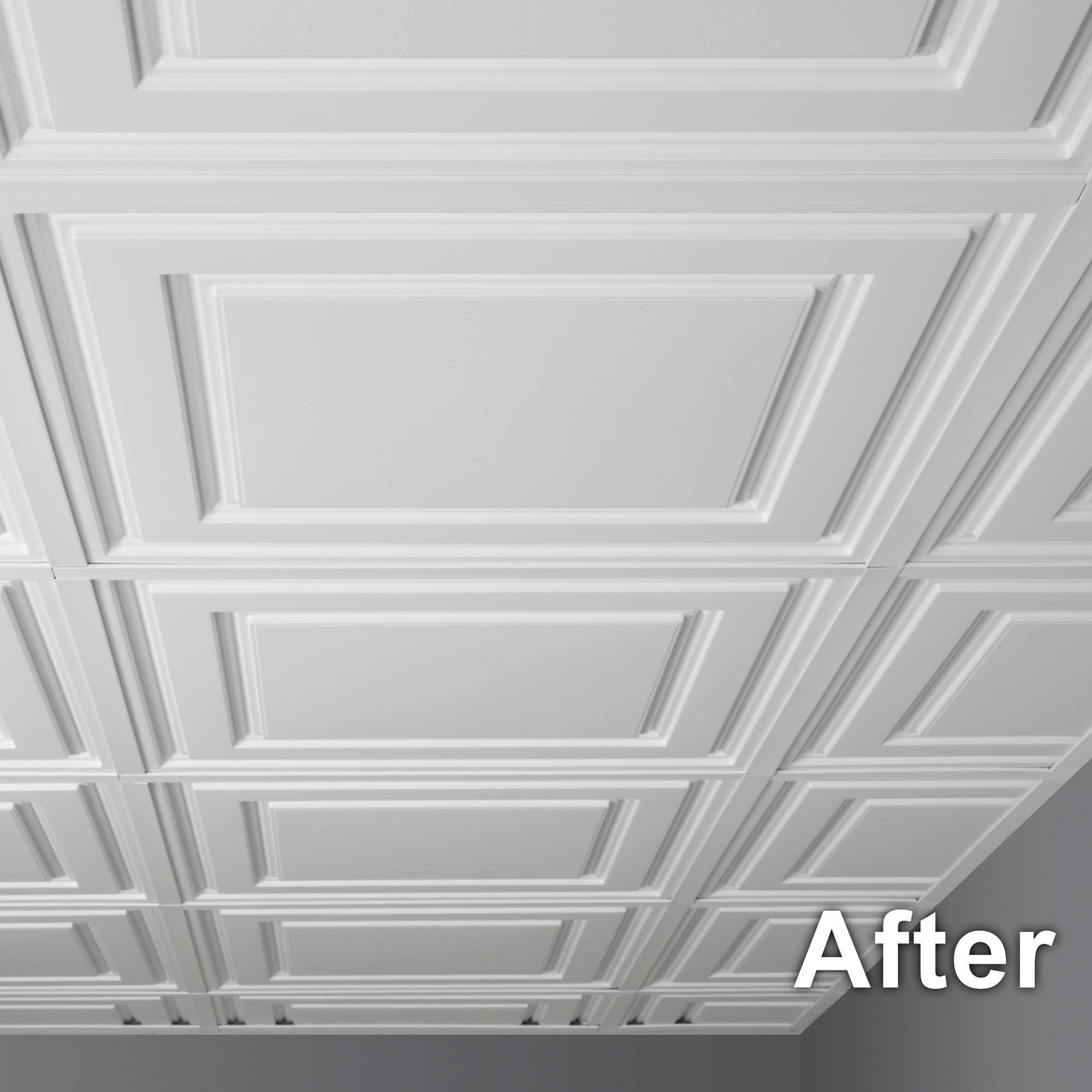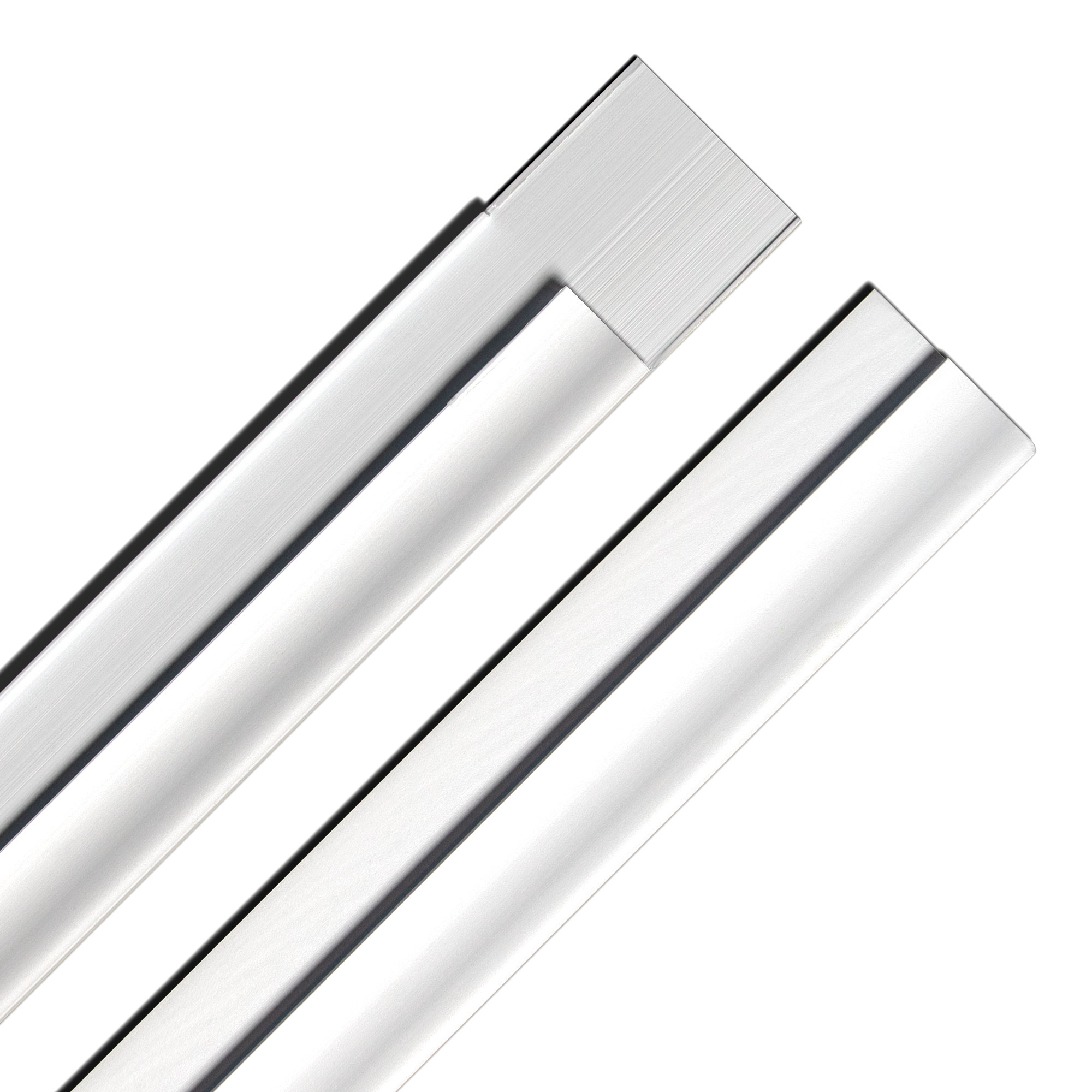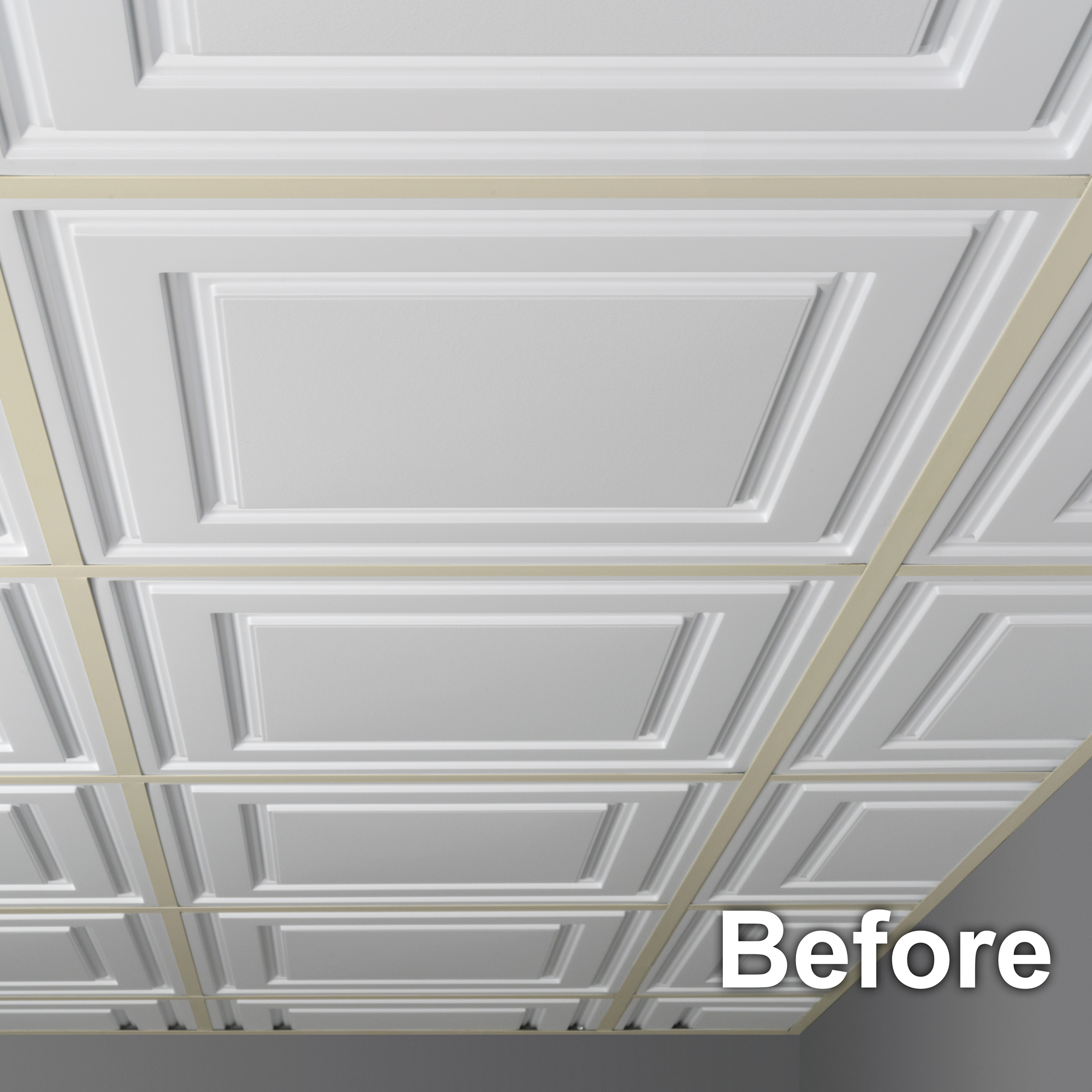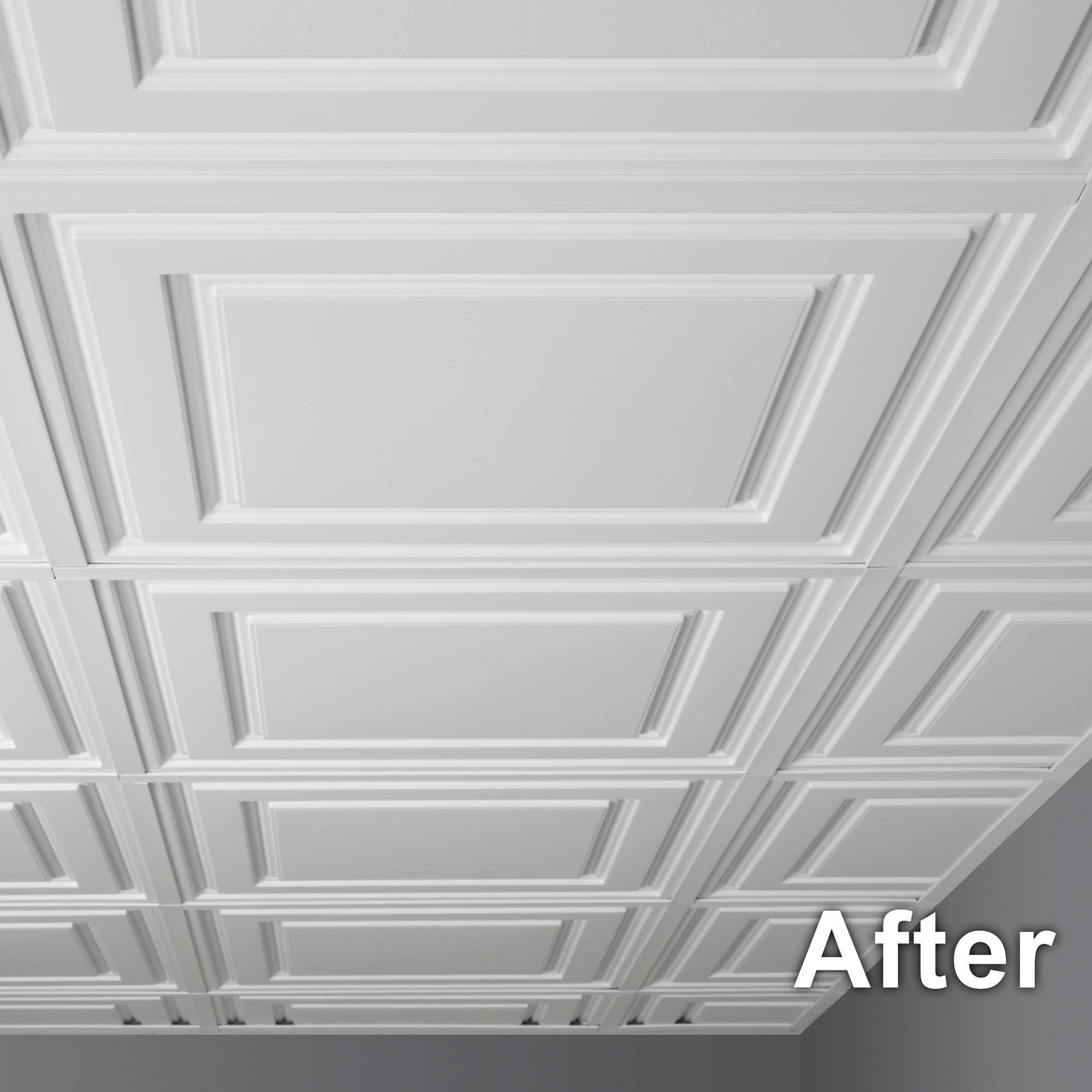 EZ-On Grid Cover Kit

Ships free!

Need samples? Call us at 1-800-557-0654.
Install Type:
Size:

1 in. x 24 in.

Color:

White

Quantity:

kit



Subtotal:

Limited stock.
Order may be delayed up to 0 weeks.
12/12/2018

Products will ship in 5 business days or less.

Call 1-800-557-0654 to request a free sample!
Hours: 8:00 - 4:30 PM, Pacific

Share this item:
Product Overview
EZ-On Drop Ceiling Grid Covers are exactly what their name implies - the easiest way to make your old standard (15/16 in. to 1 in.) grid look like new. Made from 100% recyclable rigid vinyl, they color match all of Ceilume's white ceiling tiles, slide-on easily over clean or dirty grid, and require no special tools or adhesive to install.
Main Covers install along your suspended ceiling's main beams and cross T's (basically every section that doesn't run along a wall). They have a tab at one end to cover grid intersections and a lip that allows the cover to "click" into place.
Wall Angle Covers install everywhere your grid runs along a wall. They slide easily onto your wall angle and are pre-cut to fit 2ft. x 2 ft. grid sections perfectly. Trim with scissors as needed in corners, and use three pieces for 2 ft. x 4 ft. sections.
Kit contains 25 main covers and 11 wall angle covers
Fit standard (15/16 in to 1 in.) grid
Color-match Ceilume's white ceiling tiles
Easy to install; no need to clean grid
No special tools or adhesive required