Out with Old, Boring, and Chalky!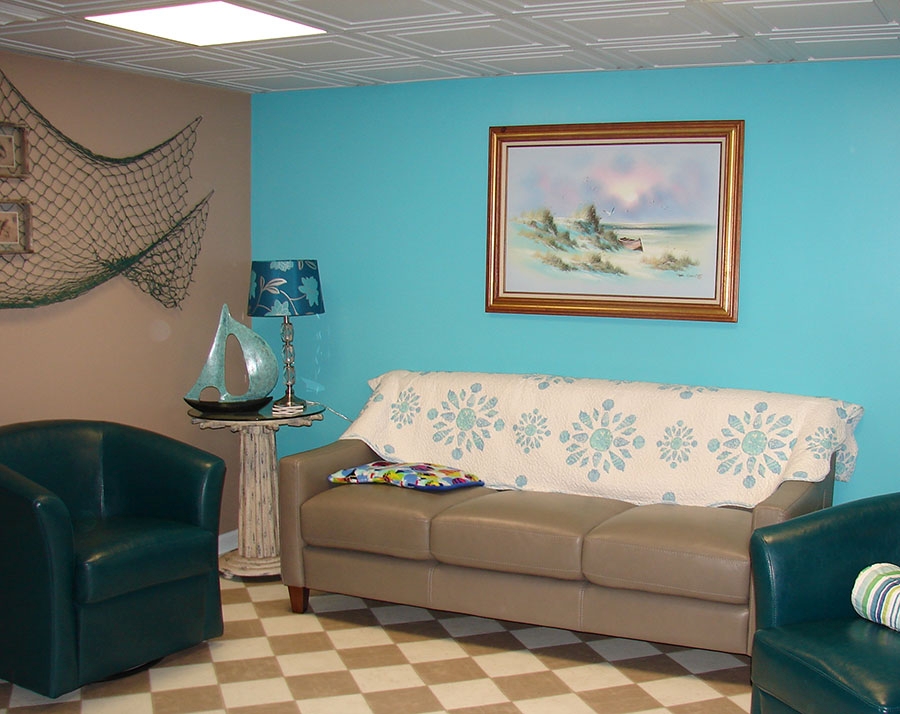 Additional Photos
Installation Description
A drop ceiling installation using
Stratford White Ceiling Tiles
.
Customer Testimonial
We recently renovated our basement into a gathering room.  We needed a drop-ceiling in 1/2 of the room because of all the duct work & water pipes.  I really didn't want to go with the old, boring, chalky tiles, so I happened upon your website and decided to give your Stratford tiles a try.  I'm so glad I did !!  I love them !!  And the price was right too.  Our contractor said they were very easy to work with.  Everyone that has seen them loves them too.  It really gives the room a polished look.  I've attached a couple of photos of our "beach" room.  I give them 5 stars !!
-
Connie L.
Installation Tags
Suspended/Drop
;
2 x 2
;
White
;
Back
;
Stratford
;
Basement
;
Living/Rec Room