Brand New Entertainment Area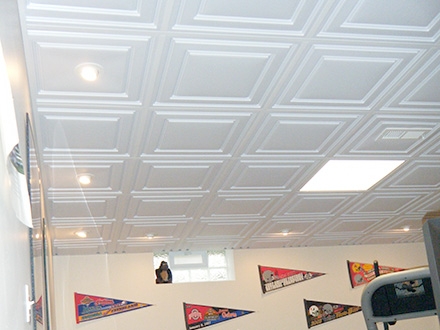 Additional Photos
Installation Description
A drop ceiling installation using
Stratford White Ceiling Tiles
.
Customer Testimonial
My basement project is completed.  What started as a man cave turned into a very nice entertainment area.  The ceiling panels added a very nice element to both the TV room and workout area. 

Attached are the pictures of both completed rooms. 

Customer support was excellent.  The sample tiles were critical in going with Ceilume. 
-
Robert L.
Installation Tags
Suspended/Drop
;
2 x 2
;
White
;
Border Tile
;
Back
;
Recessed/Can
;
Air Vent
;
Stratford
;
Basement
;
Home Gym
;
Living/Rec Room