A Great Alternative to Expensive Copper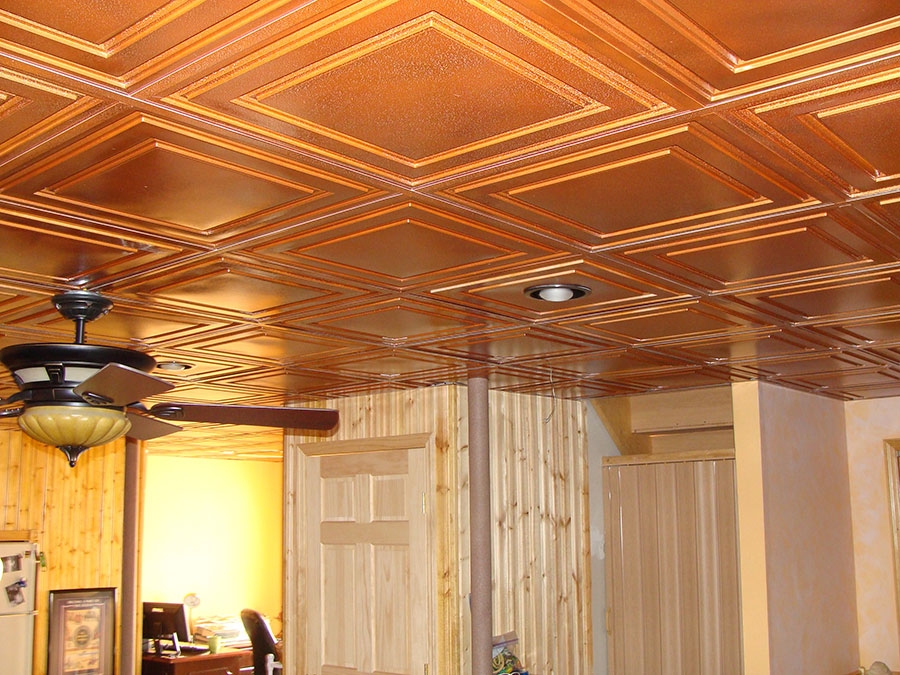 Additional Photos
Installation Description
A drop ceiling installation using
Stratford White Ceiling Tiles
.
Customer Testimonial
I am currently finishing the painting process of the tiles with a Rustoleum hammered copper finish.  The bad part of this is the color only comes in spray cans.  I could have bought the quart version of paint but would have had to thin in for a sprayer and that would have changed the hammered effect of the paint.
 
The tiles themselves look pretty good.  I can send you a photo of a before and after painted tile.  I hope to have a grid up in about two weeks and will be able to send you some shots from that part as well before after.
 
I will try to get a before and after shot of a tile or two in a day or so.
-
Christina K.
Installation Tags
Suspended/Drop
;
2 x 2
;
Painted
;
Recessed/Can
;
Ceiling Fan
;
Stratford
;
Basement
;
Before & After
;
Living/Rec Room