A Rockin' Media Room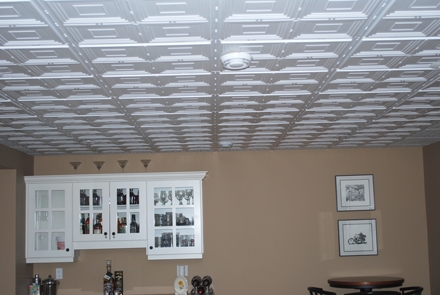 Additional Photos
Installation Description
A glue-up ceiling installation using
Jackson White Ceiling Tiles
,
Continental White Ceiling Tiles
, and
Decorative Strips
.
Customer Testimonial
Well, I'm finally getting around to sending these in...

We installed the Jackson tile, finishing with your Evangeline border tile (which cut much nicer with a backwards 200 tooth plywood blade on a table saw).

Our Media room, rocks, lots of comments.

Thanks!
-
Gary W.
Installation Tags
Glue/Nail Up
;
2 x 2
;
White
;
Border Tile
;
Decorative Strips
;
Smoke Detector
;
Continental
;
Jackson
;
Living/Rec Room