From Mineral Fiber to Vinyl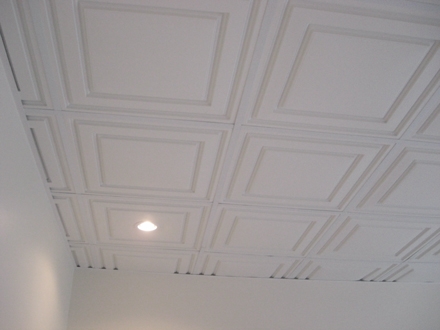 Additional Photos
Installation Description
A drop ceiling installation using
Stratford Sand Ceiling Tiles
.
Customer Testimonial
We already had a grid drop ceiling but it was 2 x 4.

It was a very easy installation and we purchased the cross pieces at Lowes to accommodate the 2x2 tiles.

I have included two (2) pictures.  We are thrilled with your product and plan to do several more offices soon.

Thank you for a GREAT product!
-
Michael C.
Installation Tags
Suspended/Drop
;
2 x 2
;
Sand
;
Border Tile
;
Recessed/Can
;
Stratford
;
Commercial Church/School