A Bright New Ceiling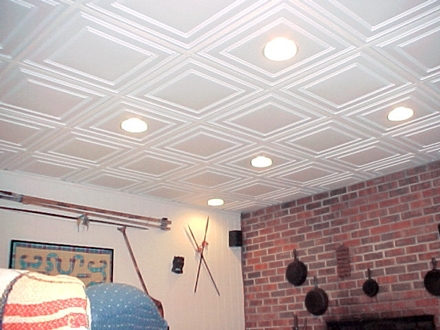 Additional Photos
Installation Description
A drop ceiling installation using
Stratford White Ceiling Tiles
.
Customer Testimonial
We love the new ceiling.  Unfortunately, we did not take any "before" pictures.  I guess we didn't want to look at the Celotex and 48" fluorescent lights anymore.  I don't know if this will help you, but here are two shots I just made.  This is in our basement, which is used quite frequently when family and guests are visiting.

The Ceilume was very easy to install, and the panels you advised us to get for the recessed lighting worked perfectly.
 
Thanks for your help.
-
Chip and Ellen
Installation Tags
Suspended/Drop
;
2 x 2
;
White
;
Border Tile
;
Recessed/Can
;
Stratford
;
Living/Rec Room