Stylish Country Kitchen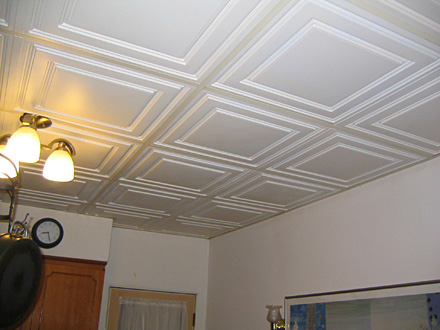 Additional Photos
Installation Description
A drop ceiling installation using
Stratford White Ceiling Tiles
.
Customer Testimonial
I'm very happy with the way the project turned out. I found the tiles easy to work with, and they're a big improvement over the standard drop ceiling tiles I had before. I'd certainly use them for any future drop ceiling projects. I painted the tiles antique white before installation, and I think this really improved the look.

Some photos are attached. They aren't the best pictures, but hopefully the tiles look good!
-
Ben Z.
Installation Tags
Suspended/Drop
;
2 x 2
;
Painted
;
Border Tile
;
Stratford
;
Kitchen