Search Results
Your search for
Bathroom
has produced 10 results on 4 pages.
Basement Bathroom Remodel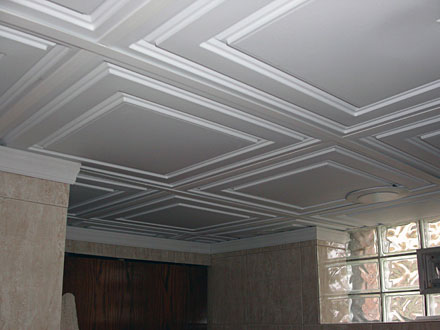 Additional Photos
Installation Description
A drop ceiling installation using
Stratford White Ceiling Tiles
.
Customer Testimonial
They aren't the best pictures in the world but then we aren't "pro" photographers either. I think they pretty accurately show the ceiling.  We love it...

We, upon first impression, probably "overkilled" on the fanciness of the ceiling but I love it.
-
Ruth V.
Installation Tags
Suspended/Drop
;
2 x 2
;
White
;
Border Tile
;
Recessed/Can
;
Stratford
;
Basement
;
Bathroom