Search Results
Your search for
Decorative Grid Tape
has produced 1 result on 1 page.
Speakeasy Tradeshow Booth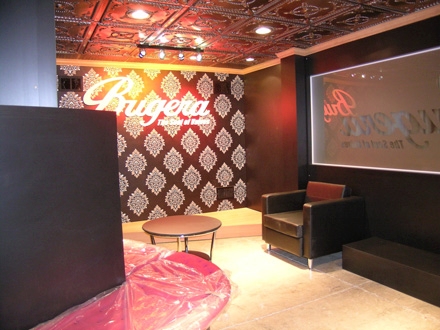 Additional Photos
Installation Description
A drop ceiling installation using
Alexander Faux Tin Ceiling Tiles
, and
Continental Faux Tin Ceiling Tiles
.
Customer Testimonial
I have attached 6 photos of where the "Better Than Tin" ceiling tiles were used.
We are a manufacturer of trade show booths. This booth incorporated a small room that would simulate a speakeasy type of atmosphere. Your ceiling tiles and matching tape were just what I was looking for to achieve the effect.
Scale?.....5 out of 5. Let me know what you think. The booth is currently being shown at a show in Anaheim, California. Thousands of guests are projected to attend.
Enjoy.
-
Don G.
Installation Tags
Suspended/Drop
;
2 x 2
;
Tin
;
Border Tile
;
Decorative Grid Tape
;
Recessed/Can
;
Track
;
Alexander
;
Continental
;
Commercial Retail Store