Search Results
Your search for
Copper
has produced 1 result on 1 page.
Goodbye Tin, Hello Copper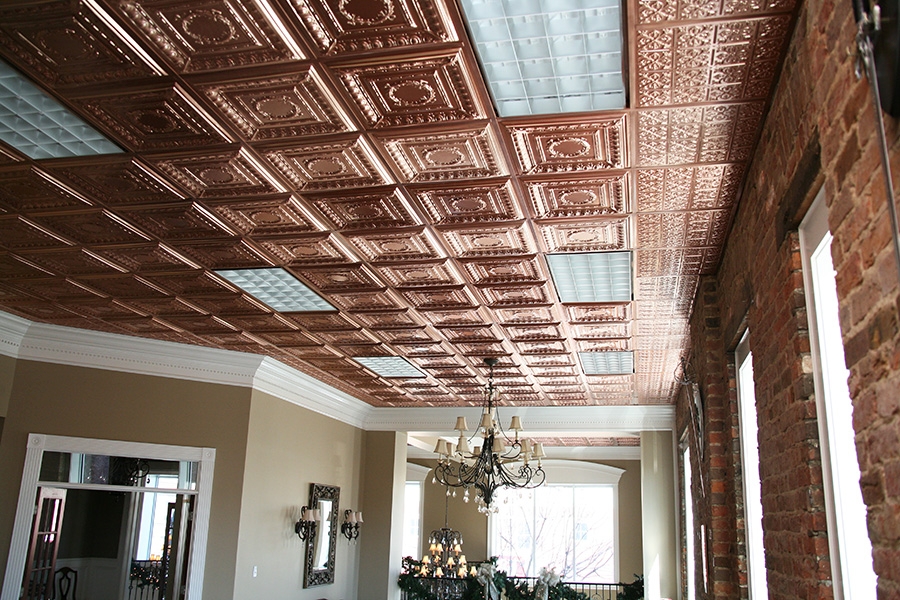 Additional Photos
Installation Description
A drop ceiling installation using
Fleur-de-lis Faux Copper Ceiling Tiles
, and
Empire Faux Copper Ceiling Tiles
.
Customer Testimonial
Project was great I have attached pictures! The project was a complete renovation of a building built around 1887 and we completely restored it inside and out. We were not able to salvage a lot of the original tin ceilings that were still in the building so we used your product and love the results.  The building is now an office building and can be viewed by the general public.
-
Phillip C.
Feel free to come by and take a look at our Ceilume installation:


The Sterling Companies
400 Broad Street
Gadsden, AL 35901
Get Directions
Installation Tags
Suspended/Drop
;
2 x 2
;
Copper
;
Border Tile
;
Back
;
Surface Mount
;
Empire
;
Fleur-de-lis
;
Commercial Hotel/Motel
;
Commercial Office
;
Commercial Open to Public
;
Commercial Retail Store